Workshops
Day 1, September 21st
Workshop:
Operation Helping Hand: A Law Enforcement Best Practice Model to Link Individuals to Care
Presenters:
Danielle Lo Russo, Peer-to-Peer Learning Coordinator, NJ CARES, NJ Office of the Attorney General
Danielle Lo Russo is a retired Sergeant from the Gloucester County Prosecutor's Office. She spent 22 years of her career working undercover narcotics, in which ten of those years she was assigned to the DEA Camden Office. For 9 years, she was the first female Administrative Sergeant/Commander of the Gangs, Guns and Narcotics Task Force. Lo Russo spent 12 years as a negotiator with the Gloucester County Special Weapons and Tactics team (SWAT). During the last three years of her career, she was selected to develop and implement the Prosecutor's new Community Relations Unit, where she was involved in the development and implementation of Operation Helping Hand, serving as the unit's first supervisor. In May 2019 after she retired, she was hired by the New Jersey Office of the Attorney General to work for the Office of the New Jersey Coordinator for Addiction Responses and Enforcement Strategies (NJ CARES) as a county coordinator for Operation Helping Hand to provide individualized assistance to counties OHH programs. In September 2020, she became NJ CARES' first OHH Peer-to-Peer Learning Coordinator. In addition to providing support to the 21 counties she now also offers trainings to law enforcement and OHH partners as it relates to understanding and addressing addiction and best practices in implementing OHH.
Felix Pacheco, Peer-to-Peer Learning Coordinator, NJ CARES, NJ Office of the Attorney General
Retired Captain Felix Pacheco has over 25 years of law enforcement experience in Hudson County, working for the Hudson County Prosecutor's Office starting in 1998. Prior to working with the Prosecutor's Office, Pacheco was a Sheriff's Officer and then a detective with the Hudson County Sheriff's Office. Pacheco oversaw the largest multi-jurisdictional Task Force in the State of New Jersey and was responsible for all Task Force operations and investigations. He was a Case Agent on numerous investigations and has managed and coordinated multi-jurisdictional investigations. He was also President of the New Jersey Narcotics Enforcement Officers Association for 3 years, the Past Vice President of the County Narcotics Commanders Association, and Executive Instructor for DCJ / Prosecution Supervision and Training D.E.L.T.A. leadership/supervisor training, Top Gun and U.N.I.T Schools for narcotics.
Michele Schreffler-Perez, Analyst/Subject Matter Specialist, NJSP DMI
Michele Schreffler-Perez, an Intelligence Analyst and Subject Matter Specialist with the New Jersey State Police Drug Monitoring Initiative is a Recovery Coach Professional, Interventionist, Advocate, Program Developer, and a Recovery Coach Trainer. Her involvement in recovery support services has allowed her the opportunity to open doors for collaborations not only throughout the state of NJ, but as far out as Washington State to assist in the development of peer recovery support programs. She sits on many boards and has received numerous awards throughout the years for her efforts. Just to mention a few, she was the award recipient of Gloucester Counties Civilian of the Year in 2015 for her education, training and advocacy for naloxone and NJ's Good Samaritan Law. In 2017, she was the award recipient of Caron's prestigious Brian H. Early Community Leadership Award in the Greater Philadelphia Region for the development and implementation of recovery support service programs in hospitals and law enforcement departments. Another is the NJ Narcotic Enforcement Officers Association's Community Leader Award in 2018 for her extensive work in training Law Enforcement, FBI, DEA and HIDTA on substance use disorders and recovery. Schreffler-Perez actively participates in current state initiatives as she continues to strive for positive change for the ever challenging arena of Substance Use & Mental Health Disorders.
The presents will provide an overview of the Office of Attorney General's premiere opioid program known as Operation Helping Hand (OHH). This will include a history of the program, how it expanded since 2016, general guidelines, examples of programs in different counties, and a summary of the data collected by OHH from 2018 to present. Second, the presenters will focus on how OHH uses available data to target identified individuals in need of substance use resources. This will additionally offer a presentation of the New Jersey State Police Drug Monitoring Initiative's At Risk Matrix Delivery (ARMD), an enhanced analytical tool to identify a jurisdictional list of those most at risk for overdose. Lastly, the presenters will provide an overview of best practices in linkage to care and lessons learned from OHH.
Workshop:
100 Moms Later, For Baby and Me
Presenters: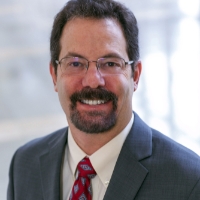 Eric I. Schwartz, MD, MBA, FACP, VP Community Health and Transformation, Capital Health System
Dr. Eric Schwartz currently serves as the VP of Community Health and Transformation and the Executive Director of the Institute for Urban Care. The Institute focuses on the enhancement of health care services within the Trenton community by understanding and optimizing the patient experience and supporting Capital Health's role as a regional leader in health care. Dr. Schwartz is a board certified internist with sub-specialty training in gastroenterology. He earned his MBA in Health Care Management from the Fox School of Business and received a certificate in Managing Health Care Delivery from the Harvard Business School. With more than 20 years of experience as a physician leader in international, public, private, and academic settings, he has played a major role in transforming hospitals and physician groups to optimize quality outcomes, patient experience, and organizational value. Before joining Capital Health in 2016, Dr. Schwartz led the 400 clinician Medical Group of the Christiana Care Health System. He also served as the Chief Medical Officer of Henry J. Austin Health Center (a federally qualified health center), where he authored grants and developed novel programming to tackle HIV/AIDS, Hepatitis C, childhood obesity, and behavioral health challenges in the Trenton community. He is currently a member of Robin Hood Ventures, one of the region's largest angel investing groups. Dr. Schwartz received his medical degree from the Sackler School of Medicine in Tel Aviv, Israel. He was trained in internal medicine at Montefiore Medical Center in Bronx, New York and completed a fellowship in gastroenterology at Temple University in Philadelphia, PA. Dr. Schwartz is a member of a number of professional organizations, including recognition as a Fellow of the American College of Physicians, the American Association for Physician Leadership, and the American College of Healthcare Executives.
Susan Loughery, MBA, Associate Executive Director, Catholic Charities, Diocese of Trenton
Susan Loughery, Associate Executive Director for Catholic Charities Diocese of Trenton, has over 20 years' executive leadership experience in community behavioral health and human services, with expertise in the areas of Integrated Service Systems, Health Information Technology, Quality Assurance, Data Analytics, Risk Management, Human Resources and Finance. Susan joined Catholic Charities in 2015 and oversees the operations of Catholic Charities. She is the Chair of the Board of Directors for the New Jersey Association of Mental Health and Addiction Agencies Board, is a member of the Trenton Health Team Board of Directors, a participant in national advocacy initiatives, and was appointed by Governor Murphy to serve on the State's Medicaid Fee for Service Transition Oversight Board and serves as Board Chair. Susan received a bachelor's degree in psychology from St. John's University in New York and a Master of Business Administration degree with a concentration in healthcare from The George Washington University in Washington, DC.
Neonatal abstinence syndrome (NAS) is a major sequela of the opioid epidemic in our community. Capital Health saw a five-fold increase in infants with NAS in its NICU since 2000. Capital Health brought together its long-established partners: the Rescue Mission, HomeFront, Catholic Charities, and the Trenton Health Team, and received a grant from the NJ Department of Health to identify and treat our most vulnerable community members. Our integrated opioid treatment program, called "For My Baby and Me" is designed to promote long-term recovery while offering ongoing care and support for pregnant women and new mothers.
Workshop:
The Role of Certified Addiction Nurses in the Treatment of OUD
Presenters: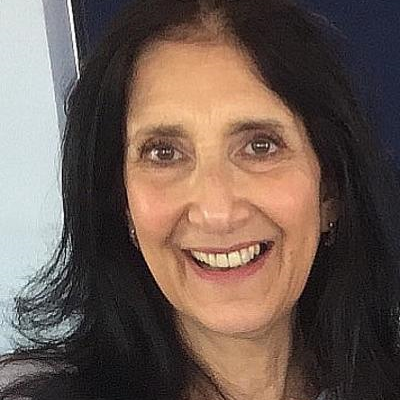 Rosemary Smentkowski, RN, MSN, PMHNP-BC, CARN, Discovery Institute
Rosemary has been certified in addictions nursing since 2003 and most recently obtained PMHNP-BC. Her experience includes Fetal Alcohol Risk Reduction, FDA study drug coordinator LAMM, methadone maintenance, and detoxification. She has served as director of nursing for a therapeutic community and freestanding detox center in New Jersey. Rosemary has been involved in facilitating peer assistance meetings for RAMP, New Jersey's alternative to discipline program, and recently appointed to the RAMP oversite committee. She is employed as an adjunct professor at Georgian Court University and Monmouth University in New Jersey, educating pre-licensure and graduate nursing students on psychiatry and addiction. Rosemary is employed as Psychiatric APN at New Hope Integrated Behavioral Health and Discovery Institute both in Marlboro, NJ. Rosemary is a member of the International Nurses Society on Addictions and currently serves as President of the Addiction Nursing Certification Board. She is a member of American Psychiatric Nurses Association, Sigma Theta Tau International, the American Board of Nursing Specialties, and the Society of Psychiatric APNs New Jersey. In 2014, Rosemary was appointed to the Monmouth County Board of Addiction Services and continues to serve on that board. Rosemary presents nationally on the role of nursing in treating Substance Use Disorders and the importance of certification in this specialty. Rosemary promotes nursing as a profession, and addiction nursing as a specialty and believes nurses are our untapped resource in treating the disease of addiction.
Toni Primas, MSN, RN, CARN, Director of Health Services, Famcare, Inc
Toni is a Certified Addictions Registered Nurse (CARN) and has worked in the field of Substance Use Disorders, maternal child health and pediatrics for over 20 years. Her experience has been primarily in Substance Use Disorder treatment including Medication for Opioid Use Disorder; inpatient/outpatient rehabilitation, and maternal child health. She is most proud of her work in the field of Substance Use Disorders and Maternal Child Health. Toni assisted in the development and implementation of a screening tool used to identify pregnant women at risk for substance use in Camden City. The information gathered from that project was later used to develop the statewide Perinatal Addictions Prevention Project. She was Director of Nursing for a long-term residential treatment center in Southern Jersey for women with Substance Use Disorders and their children.
For many years, Toni has been involved as a peer assistance facilitator for RAMP, New Jersey's alternative to discipline program for nurses and was also past chair of the Peer Assistance Forum. She has presented nationally on numerous topics related to Substance Use Disorders and has also published various journal articles. Toni is a graduate of Rowan University-Bachelor of Science in Nursing (BSN) and Drexel University-Master of Science in Nursing (MSN). She is a member of Sigma Theta Tau International Nu Eta Chapter, International Nurses Society on Addictions (IntNSA), American Nurses Association (ANA), and Board Member of the Addictions Nursing Certification Board (ANCB). Toni believes that education and prevention is the key to decreasing stigma associated with Substance Use Disorders, thus reframing the conversation related to treatment and long term recovery.
The purpose of this training is to examine evidence-based and best practices for treating Opioid Use Disorder (OUD) through certified addiction registered nurse case management. The latest reports from NJ.gov indicate that there were approximately 3,046 drug-related deaths in New Jersey in 2020. The numbers indicate that the "all hands-on-deck" approach in the next few years will prevent this growing epidemic. Individualized interventions are needed to address multiple needs of the patients with OUD. Nurse case management has been identified as one specialty that is able to provide the expertise needed to assess complex needs.
Workshop:
Low Barrier Buprenorphine Induction within Harm Reduction Centers
Presenters:
Shannon Preston, MSW, LSW, Directory of Community HIV Services, Visiting Nurse Association
Shannon Preston, MSW, LSW, is the Director of HIV Community Services for the Visiting Nurse Association of Central Jersey. She started her career as an intern working with people living with HIV in the 90s in Asbury Park, NJ during the AIDS epidemic and has been working with this population since. She is one of the founding members of the NJ HIV Planning Group and served as the Chair. Currently she oversees the Prevention Resource Network which she has grown into one of the model HIV prevention programs in NJ. What started off as a case management program has grown to provide community based services including HIV testing, one of the seven syringe service reduction programs in the state, the 4th Suboxone induction program in the country, and the LGBTQ youth drop-in center Project REAL. She opened the VNA's LGBTQ health and wellness center, the only LGBTQ+ specific health center in Monmouth county. She developed the center to provide and serve the specific health care needs of the LGBTQ+ community such as trans hormone therapy, drug treatment, and HIV treatment without fear of stigma or judgement from the provider or staff.
Robert (Bobby) Lowry
Robert Lowry aka Bobby is the Harm Reduction Coordinator for the VNA's Prevention Resource Network's Harm Reduction Center located in Asbury Park. Bobby started his work in public health 7 years ago as a volunteer at the Prevention Resource Network's LGBTQ youth drop in center Project REAL (Real Empowerment on All Levels) in Asbury Park. From there, he started working as a Community Health Outreach Educator and moved to harm reduction to help open Asbury Park's syringe access program. He is a member of the NJ HIV Planning Group and was a previous co-chair of their Gay Men's Committee. He has been part of the planning process of the annual NJ Gay Men's HIV Awareness Day Summit, providing information to the community and health care providers. He is also part of the steering committee of the Long Branch drug task force, Long Branch HEARS. In 2020, he was named one of the top 100 influential LGBTQ people in the state of NJ by Insider NJ for his work in harm reduction and HIV prevention. Bobby is currently pursuing his social work degree.
Since 2020 the Visiting Nurse Association of Central Jersey has piloted the low barrier Suboxone program (LBSP) funded through the NJ Department of Human Services, Mental Health and Addiction Services, the first of its kind and the 4th in the country. By working out of the NJ Department of Health funded Harm Reduction Centers (HRC) in the Atlantic City and Asbury Park locations, and following their harm reduction approach, we provide easy access to Medication Assisted Treatment (MAT) [Medication for Opioid Use Disorder] induction. If a patient requests opioid dependency treatment at the HRC, they are offered the option to see the LBSP, which consists of a case manager and a prescriber. The patient is also met with treatment through a harm reduction lens. If patients are still presenting with a Substance Use Disorder, but report that they have reduced their usage, they are praised in that success, but also are provided the space to discuss that usage. If patients end services with us or stop showing up to appointments, they are welcomed back anytime if or when they are ready without repercussions. By working with the HRC and following their approach to substance use, we are able to reach many patients who otherwise may have never engaged in treatment.
Workshop:
Improving Outcomes with OUD Clients Through Integration of Mental and Physical Health Services in Substance Use Treatment Settings
Presenters: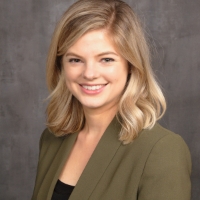 Julie Edwards, APN, CPC Behavioral Healthcare
Julie Edwards is a board-certified Family Nurse Practitioner. She completed her master's degree in Nursing at Yale University, and went on to complete an interprofessional fellowship in primary care with a focus on addiction medicine and integration of Substance Use Disorder treatment into primary care. She also completed her Addiction Studies Graduate certificate in public health at the University of Connecticut, focusing on utilizing research, policy, and systems approaches to improve the treatment of Substance Use Disorders. Her areas of clinical interest include integration of primary care and behavioral health, harm reduction, increasing access to treatment for Substance Use Disorders, and interprofessional education. Julia is a certified Medication Assisted Treatment [Medication for Opioid Use Disorder] provider in New Jersey with many years' experience working with and prescribing medication for people with opioid and other Substance Use Disorders. Julie is also an experienced trainer on substance use and medically related topics.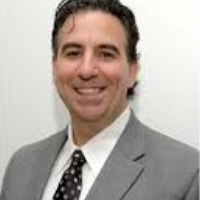 Kenneth Pecoraro, LCSW, LCADC, CCS Director of Addiction and Co-occurring Services, CPC Behavioral Healthcare
Kenneth Pecoraro received his Master of Social Work degree in 1996 from Rutgers University where he specialized in casework with an emphasis on addictions treatment. Mr. Pecoraro has been a New Jersey Licensed Clinical Social Worker since 2000 and a Licensed Clinical Alcohol and Drug Counselor since 1997. Mr. Pecoraro has extensive experience working directly with and supervising programs for substance use and co-occurring disorders for both adults and adolescents for over 25 years. Mr. Pecoraro has worked for CPC Behavioral Healthcare, located in Monmouth County, NJ since 2001 and he currently serves as the Director of Addiction and Co-Occurring Services for the agency. Mr. Pecoraro has been providing training on addiction and co-occurring related topics for over 20 years including continuing education classes for the Rutgers School of Addiction Studies, New Jersey Prevention Network, and Monmouth University.
Substance use treatment services have evolved a great deal in recent years particularly when working with clients with Opioid Use Disorders. The integration of mental health and physical health into addiction treatment has become the new "normal" as a holistic approach to client care has become essential in the modern treatment world. It is well known that the prevalence of co-occurring mental health disorders present in substance use treatment programs is extremely high and continues to rise. In addition, research is also revealing that high levels of medical and physical health issues in substance use treatment are equally as widespread. Therefore, administrators, supervisors, therapists, and case managers at all levels of addiction care and OUD treatment need to be prepared to effectively assess, treat, and integrate physical and mental health treatment into substance use programs to meet these growing needs among the individuals and families whom we serve. In this seminar, the presenters will highlight the unique and diverse perspectives of two experienced experts in the field who currently work in a fully integrated federally Certified Community Behavioral Health Clinic (CCBHC) treatment center in central New Jersey. These instructors will share the skills, knowledge, experience, and research that they have learned while working in this holistic system of integrated care.
Workshop:
From Reducing Opioid Prescribing to Enhancing Pain Management: The Evolution of RWJBarnabas Health's Opioid Reduction Options (ORO) Program
Presenters: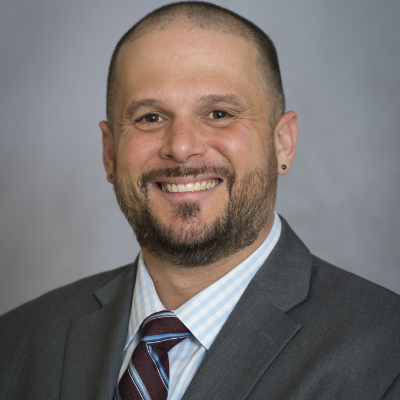 Nicholas Beam, BA, CADC, Program Manager, Emergency Department Alternative to Opioids Program, RWJBarnabas Health Institute for Prevention and Recovery
Nicholas Beam is a program manager for RWJ Barnabas Health Institute for Prevention and Recovery. Nicholas has been with IFPR since November 2016 working with our Peer Recovery Program and ED-ALT Program. Nicholas has a bachelor's degree in Social Work from Rutgers University and is a Certified Alcohol and Drug Counselor. As ED-ALT Manager, Nicholas directly oversees two patient navigators who create holistic service delivery plans to better serve patients who have been diagnosed with chronic or acute pain in the emergency department. To ensure that patients receive the most comprehensive care, our team links patients to community-based resources that best meet their needs. Nicholas has worked as a change agent in the addictions field since 2013 and has assisted individuals and families enter and maintain recovery from Substance Use Disorder.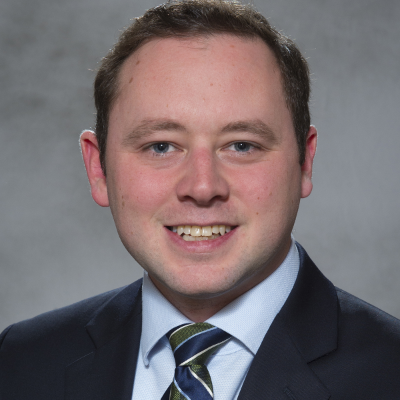 Michael Capko, Manager, DART Prevention Coalition, RWJBarnabas Health Institute for Prevention and Recovery
Michael Capko is currently the DART Prevention Coalition Manager at the RWJBarnabas Health Institute for Prevention and Recovery (IFPR). Mr. Capko has worked at IFPR for 5 years and has been in the field of substance use prevention for over 11 years. In his current role, Mr. Capko leads a group of professionals and community members from Ocean County through an evidence-based process with the goal of facilitating community level change related to substance use. Mr. Capko holds a B.S. in Business Administration from Kean University.
The RWJBarnabas Health Tackling Addiction Task Force (TATF), led by the RWJBarnabas Health Institute for Prevention and Recovery (IFPR), has set the standard for executing a comprehensive, multi-disciplinary approach to treating Substance Use Disorder (SUD), focusing on four key areas: education, prevention, treatment, and recovery. In 2019, IFPR received the Opioid Reduction Options (ORO) Grant from the NJ Department of Human Services, Division of Mental Health and Addiction Services. This prestigious grant provided the TATF and IFPR with a unique opportunity to enhance the way the healthcare system approaches pain management, leading to the creation of the RWJBarnabas Health Pain Collaborative, which utilizes a multi-disciplinary approach to pain management for patients across all sub-specialties, and the implementation of programs that increase awareness and access to non-opioid treatments for acute pain management related to surgery and injury. These programs have halved the number of patients discharged from RWJBarnabas Health emergency departments (ED) with an opioid prescription and directed the development of system-wide order sets emphasizing pharmacologic and non-pharmacologic alternatives to opioids. In this proposed presentation, we will discuss the evolution of IFPR's ORO Program under the TATF's Deliberate Reduction of Opioid Prescribing (DROP) initiative and the developments that have resulted in RWJBarnabas Health becoming an industry leader in pain management, including the adoption of policies to reduce opioids prescribed and advocacy for alternative treatments. This includes non-pharmacological approaches and the development of the SAMHSA-funded Emergency Department Alternatives to Opioids Program (ED-ALT) program at Saint Barnabas Medical Center that enhances how RWJBH treats patients with acute pain, chronic pain, and/or SUD, efforts surrounding patient access to naloxone; and strategies and achievements in educating the communities about non-opioid treatments for acute pain management through the CADCA Non-Opioid Choices Project.
Day 2, September 22nd
Workshop:
The Future of Peer Led Meetings, Successes in Virtual Recovery
Presenters: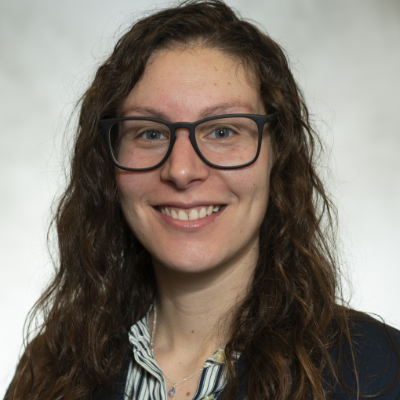 Brittany Fishman, MA, Data Analyst, RWJBarnabas Health Institute for Prevention and Recovery
Brittany Fishman, MA, is a Data Analyst at RWJBarnabas Health Institute for Prevention and Recovery, where she conducts both prevention and recovery research with a focus on recovery support services and non-opioid alternatives. Brittany is trained in Medical Anthropology and Public Health and specializes in qualitative research methods. She was recently published in the journal Implementation Sciences and presented at CADCA's mid-year conference on Non-Opioid Choices in Clinical and Community Settings. Brittany received her B.A. in Anthropology and Psychology from Montclair State University and her M.A. in Anthropology from Monmouth University.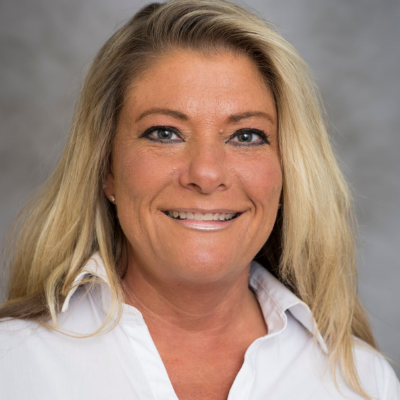 Lynn Seaward, BA, CTTS, Assistant Director STAR/Monmouth Case management & Recovery Support Services
Lynn Seaward is currently the Assistant Director at RWJBarnabas Health Institute for Prevention and Recovery, where she oversees community-based recovery support services, including Support Team for Addiction Recovery (STAR), Monmouth Case Management and Monmouth Innovation programs. Prior to joining the Institute, she spent 20 years in community based program development and roles at substance use and mental health agencies such as Lakeview Health Services and Finger Lakes Area Counseling & Recovery Agency. She also spent several years in specializing in children's services. She received her B.A. in Criminal Justice from Kaplan University. Lynn recently completed a Certificate as a Certified Tobacco Treatment Specialist and has a certificate as a Certified Recovery Coach.
The COVID-19 pandemic has had a broad impact on public health, specifically for those seeking Opioid Use Disorder (OUD) support, creating a challenge in providing effective recovery support services for individuals with OUD. Research has shown that mutual-help organizations (MHOs) such as recovery groups that support multiple pathways to recovery are one of the most commons forms of Substance Use Disorder (SUD) support in the United States. Prior to March 2020, most substance use services were predominantly in person, but due to social distancing guidelines, many in-person supports stopped being offered altogether. Limited access to recovery support services paired with social and physical isolation positioned individuals with OUD and SUD as a structurally vulnerable population during the COVID-19 pandemic. Therefore, creative and innovative service solutions were initiated, including the utilization of and transition to virtual and online recovery support services.
The RWJBarnabas Health Institute for Prevention and Recovery (IFPR)'s All Recovery Meetings are non-denominational mutual recovery support services facilitated by trained and certified IFPR Peer Recovery Specialists. The meetings provide social support for a broad audience of people, including those in all stages of recovery and anyone who has been impacted by Substance Use Disorder, such as friends and family members. These meetings faced restrictions on in-person gatherings as a result of COVID-19 and, in March 2020, made a prompt and successful transition from hospital and community-based meetings to virtual platforms. The transition to virtual meetings resulted in a dramatic increase in participation, from an average of 200 attendees per week in-person to over 900 attendees per week online.
Workshop:
NJMHI Center of Excellence for Social Determinants of Health for Mental Health and Substance Use Disorders
Presenters: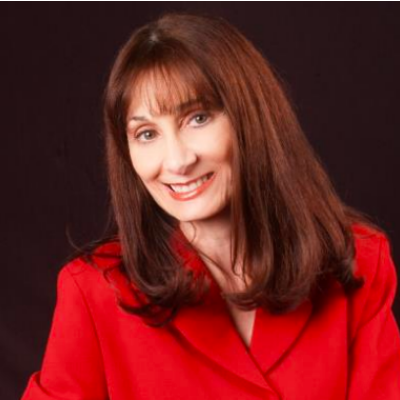 Debra Wentz, PhD, President and Chief Executive Officer, The New Jersey Mental Health Institute, New Jersey Association of Mental Health and Addiction Agencies, Inc.
Debra L. Wentz, PhD, is President and Chief Executive Officer of the New Jersey Association of Mental Health and Addiction Agencies, Inc. (NJAMHAA) and Executive Director of its charitable organization, the New Jersey Mental Health Institute (NJMHI). NJAMHAA represents 160 hospital-based and free-standing behavioral healthcare organizations that serve more than 500,000 children and adults annually. NJMHI promotes equal access to quality mental health and substance use services through policy and best practice development, training, research, and anti-stigma campaigns. Under Dr. Wentz's leadership, NJAMHAA received the Advocacy Leadership Award for Organizational Excellence from the National Council for Mental Health Wellbeing in June 2020. Most recently, Dr. Wentz received the Roger Mansel Lifetime Achievement Award from Family Connections in 2021 and was recognized by ROI-NJ with a Champions of the C-Suite (CEOs of the Year) award and by NJBIZ with an ICON Honors Award in 2019. Dr. Wentz's initiatives have extended globally. Immediately after the tsunami in Southeast Asia in December 2004, she developed the Sri Lanka Mental Health Relief Project through NJMHI. Between 2005 and 2019, training was provided to community leaders, volunteers, and counselors on recognizing mental illnesses and Substance Use Disorders and referring individuals to treatment when needed. Dr. Wentz also developed the Changing Minds, Advancing Mental Health for Hispanics program, which resulted in state requirements for clinicians' cultural competence. It evolved into the National Resource Center for Hispanic Mental Health, which provided trainings and helped thousands of Latinos access services. Dr. Wentz earned a doctoral degree from the University of Paris, Paris, France; PhD, a MA degree from the University of Connecticut, and Executive MBA from the Wharton Business School, University of Pennsylvania. She completed undergraduate work at Goucher College, Maryland.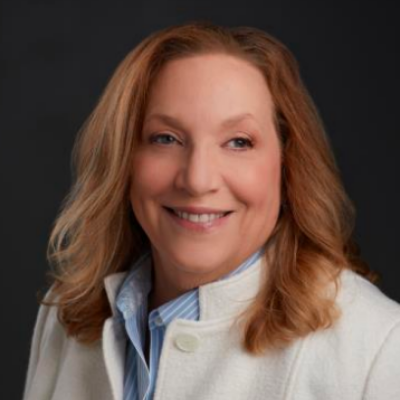 Shelley Samuels, MPA, Principal, SRS Strategic Associates
Shelley Samuels has 30+ years of experience as a leader in human services and healthcare organizations. Most recently she was COO and Compliance Officer for national organization Juvo Autism and Behavioral Health. Formerly, she was the Chief Program Officer of Easterseals New Jersey while concurrently serving as the COO of Easterseals Solutions, an EHR system administration entity for multiple nonprofit organizations. She has an MPA in Public Administration with a concentration in Healthcare Finance from Rutgers University. She completed an Executive Leadership Program at Columbia University's Graduate School of Business and a program at New York University Stem School for Executive Education in Finance and Accounting. Ms. Samuels has secured and managed more than million dollars in grants and contracts such as Projects of National Significance from the US HHS; US Administration on Aging; US Corporation for National and Community Service; SAMHSA; HUD; and a federal healthcare insurance education project. Ms. Samuels has served as a management and development consultant for organizations such as federally qualified health centers; medical centers; hospice and health and human services. She has provided consulting on medical legal partnerships and older adult services. Shelley has expertise in fee for service and transition to multiple payment models. Ms. Samuels has made presentations on EHR best practices at multiple conferences and webinars as well as on disability rights, behavioral health homes, and access to employment for local and national audiences.
The presenters will describe the importance of the New Jersey Mental Health Institute (NJMHI) Center of Excellence (COE) for Social Determinants of Health (SDoH) for Mental Health and Opioid Use Disorder and other Substance Use Disorders (SUD) by presenting relevant data (including the impact of COVID-19 and health equity) as well as the findings from recent focus groups that included 41 leaders and clinicians from 27 New Jersey organizations that serve persons with mental illness and/or Substance Use Disorders. The presenters will describe the goals of the COE and how they intend to reach these goals. Then attendees will be asked to participate in a discussion about best practices and techniques to make the COE as effective as possible.
Workshop:
The Unconditional Long-Term Use of Medications for Opioid Use Disorder (MOUD): Using Empathy to Increase Evidence-based Treatment for OUD
Presenters: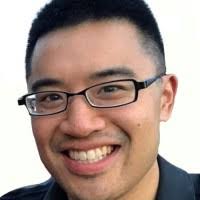 Clement Chen, PharmD, Academic Detailer, Northern NJ MAT Center of Excellence
Dr. Clement Chen graduated from the Ernest Mario School of Pharmacy at Rutgers University in 2013 with his Pharm.D. He then completed a one-year residency at the Hudson Valley Veterans Affairs Ambulatory Care Clinic. Thereafter, he has worked as a staff pharmacist in various hospital institutions and was recently also a Transitions of Care Pharmacist at Hunterdon Medical Center from 2015-2020. He also was the clinical pharmacist for the Healthy Heart Program, a program dedicated to those to reducing readmissions for heart failure, at University Hospital in Newark, NJ. He received his Board Certification in Pharmacotherapy in July of 2016. His current role is as the academic detailer for the Northern NJ Center of Excellence. He is extremely passionate about increasing access to treatment for those with Substance Use Disorders.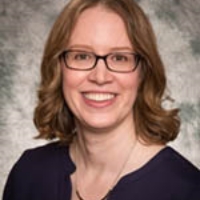 Erin Zerbo, MD, Psychiatrist/Medical Director, Northern NJ MAT Center of Excellence
Erin Zerbo, MD is an Assistant Professor in the Department of Psychiatry at Rutgers New Jersey Medical School and the Associate Director of Medical Student Education in Psychiatry. In addition to managing a large buprenorphine practice dedicated to underserved Newark residents, she is also the director of the state-designated Northern New Jersey Medication-Assisted Treatment Center of Excellence, a new statewide training and education initiative. Her primary interest is the treatment of Substance Use Disorders in populations with significant deficits in their social determinants of health. She is a co-editor of the recent book Pocket Guide to Addiction Assessment and Treatment (APA, 2016), and the lead editor of Becoming Mindful: Integrating Mindfulness into Your Psychiatric Practice (APA, 2017).
Often, there is a misunderstanding that the use of Medication for Opioid Use Disorder (MOUD) does not lead to a full recovery. This fuels the stigma and shame of using medications in favor of an abstinence-based approach, and of those with Opioid Use Disorder overall. The workshop presenters will discuss the importance of overcoming the stigma and shame of addiction through empathy to helping patients realize the evidence behind long-term treatment with MOUD. They will briefly discuss the brain science of addiction and explain how people with addiction lose control of their behavior by a true biological phenomenon, rather than something resulting from choices or character. They then explore how empathy is crucial for us to connect with and better understand our patients and their decisions, by building a foundation of trust that leads to more informed choices concerning evidence-based treatment. Ongoing shame can lead to a toxic downward spiral for some people that fuels mistrust, shame, and further resistance to using medications. We have the tools to help and better connect with our patients, so they can realize the benefits of MOUD on their path to recovery. The current evidence-based treatment for Opioid Use Disorder is with MOUD and increasing access to MOUD is becoming more important than ever with the growing prevalence of highly potent synthetic opioids. Given that overdose deaths have increased by nearly 30% during the pandemic, now is the time to help our patients understand that a full recovery that includes sobriety will be most successful only if treatment with medications is involved, and the achievement of their goals can only occur if their lives are saved.
Workshop:
St. Joseph's Alternative to Opioids Program (ALTO)
Presenter:
Alexis M. LaPietra, DO, FACEP, Chief, Pain Management and Addiction Medicine, St. Joseph's Health
Dr. Alexis LaPietra is System Chief for Pain Management and Addiction Medicine as well as the Fellowship Director of the Emergency Medicine Pain Management Fellowship at St Joseph's Health in NJ. She created the St Joseph's Health Alternatives to Opioids (ALTO SM) program and founded the Pain Management/Addiction Medicine Section of the American College of Emergency Physicians (ACEP). She has been involved in multiple national opioid and addiction educational initiatives is the current Chair for the Pain and Addiction Care in the ED Accreditation Program. She is board certified in Emergency Medicine and Addiction Medicine.
In 2016, Dr. LaPietra received the Emergency Care Innovation of the Year Award from G.W. University Center for Healthcare Innovation as well as the American College of Osteopathic Emergency Physicians Practice Innovation Award. Dr. LaPietra's work has been highlighted in The Annals of Emergency Medicine, NPR, NBC, The New York Times, Fox News, and CNN. Her work was the basis for the "ALTO in the ED Act" part of the legislation included in the H.R.6- SUPPORT for Patients and Communities Act signed into law by President Trump in October 2018.
Pain management has become difficult over the past decade secondary to the increasing rise in Opioid Use Disorder and overdose deaths. However, there are multiple opioid sparing strategies that can be applied in managing the acute pain seen in the ED or office setting. Judicious and responsible opioid prescribing should be paramount in every practice setting in an effort to avoid unnecessary opioid exposure potentially reducing the risk of opioid dependence. In 2016, St Joseph's Health Emergency Department in Paterson, NJ, the 3rd largest emergency department in the country, launched the Alternatives to Opioids (ALTO) Program. The ALTO program focused on providing patients with evidence-based non-opioid pain management in the ED. Post-implementation emergency department prescription opioid discharge rates dropped by 87%, with an average opioid prescription rate of 3.5%. This work became the basis for a national movement to educate clinicians on best practice strategies for targeted pain management interventions. In October of 2018 President Trump signed into law the "ALTO in the ED Act" appropriating millions of dollars to assist hospitals in building opioid sparing programs.
Trigger point injections, regional anesthesia, headache blocks, multimodal analgesia, topical analgesia, and other non-opioid interventions are the basis of the program and are proven to provide high quality targeted pain management to all patients. These evidence-based concepts provide clinicians with an armamentarium to pick and choose from in an effort to individualize pain management in a diverse patient population. Through case presentations and evidence-based treatment algorithms, the presenters will equip physicians with the invaluable tools necessary to employ high quality evidence-based pain management strategies, like ALTO, to all patient across a continuum of care.
Workshop:
Shatterproof: Strong than Addiction
Presenters:
Matthew Stefanko, Vice President, National Stigma Initiative, ATLAS, Shatterproof
Matthew Stefanko is the Vice President, National Stigma Initiative for Shatterproof. Before joining Shatterproof, Matthew was the Associate Director for Strategy and Programs at Planned Parenthood Federation of America. There, he worked across functions to develop strategic initiatives aimed at increasing patient access and reducing the impact of health epidemics. Prior to PPFA, Matthew worked in management consulting. Matthew also previously worked in local government at the Baltimore City Health Department where he supported Dr. Leana Wen as her Special Advisor on Opioid Policy. Matthew has a dual degree in Economics & Government from Cornell University. He is based in Washington D.C.
Caroline Davidson, MPH, Vice President of State Engagement, ATLAS, Shatterproof
Caroline is the Vice President of State Engagement for Shatterproof's ATLAS team. In this role, Caroline oversees all stakeholder engagement within states implementing Shatterproof's ATLAS® quality measurement system for addiction treatment facilities. Caroline brings a history of working in policy and advocacy and a knowledge of addiction and treatment. Prior to coming to Shatterproof, Caroline worked in communications and data analysis at the Viral Hepatitis Program of the NYC Health Department and in policy research at Raising Women's Voices – a nationwide advocacy nonprofit. She is also an experienced HIV/hepatitis C test counselor and has conducted sessions with over 150 clients in addiction treatment centers and at street-based outreach. Caroline has a BA in Public Health and French from the University of California at Berkeley and an MPH from the Mailman School of Public Health. She resides in New York City, and is 4 years sober from alcohol.
In 2020 the Centers for Disease Control and Prevention reported a 29% increase in fatal drug overdoses nationally, with over 93,000 Americans dying during this 12-month span – the highest number of drug deaths ever recorded. COVID-19 has made the addiction crisis worse as people experience social isolation, and financial uncertainty. In addition, healthcare delivery systems continue to be overburdened. Addiction affects Americans from all walks of life, and just like heart disease or diabetes, addiction is a chronic medical condition that is treatable. Fortunately, we have resources and solutions at our disposal to curb this epidemic within a pandemic. The presenters will give an overview of two evidence-based initiatives launched by the national non-profit Shatterproof in order to increase access to high-quality addiction treatment and end the stigma associated with addiction. Join presenters as they discuss ATLAS, a free, not-for-profit quality measurement system that connects patients to unbiased information about the quality of treatment and helps inform consumers about the different levels of care. Rather than directing patients to the highest bidder, ATLAS offers clients and family members a transparent way to receive a recommendation on the appropriate level of treatment, search for and compare facilities on evidence-based measures shown to improve patient outcomes, and ultimately select the facility best suited for them. Presenters will also discuss Shatterproof's National Strategy to end the stigma of addiction, using crucial, evidence-based contact approaches that reduce stigma by creating social awareness and positive contact. Examples from specific states will be given, and audience members will leave with an understanding of how they can leverage Shatterproof information to move forward the addiction field.